VVDI Key Tool Max with MINI OBD
Product code: WL0031
Xhorse VVDI Key Tool Max with MINI OBD
Availability: In stock
Regular Price: 609.00 USD
Special Price 516.00 USD
Xhorse VVDI Key Tool Max PLUS VVDI MINI OBD Tool
VVDI Key Tool Max Function:
1. Generate remote and smart key
2. Program and Immo Transponder
3. Generate Special Transponder
4. Renew Remote
5. Recognize and Copy Accesscard
6. Generate and Copy Garage Remote
7. Frequency Detection and Copy Remote
8. Connect to Xhorse Key Cutting Machine
KEY TOOL MAX connects to Key Cutting Machine by Bluetooth to do cutting operations.
9. Connect to MINI OBD TOOL
There are 3 ways for KEY TOOL MAX connect to MINI OBD TOOL:
USB TYPE-C Cable,WIFI,Bluetooth

KEY TOOL MAX can be connected with Condor Dolphin XP-005 key machine via bluetooth
to be used like operating screen of Dolphin XP-005.
VVDI Mini OBD Tool
which can be used with VVDI Key Tool Max to perform remote function like Generate transponder,
Transponder Clone, Generate Remote,Remote Clone, OBD matching transponder/remote/smart card.

Main Functions:

Immo programming

Vehicle Diagnosis

Tire Pressure Light Reset

Throttle Program

Maintenance Light Reset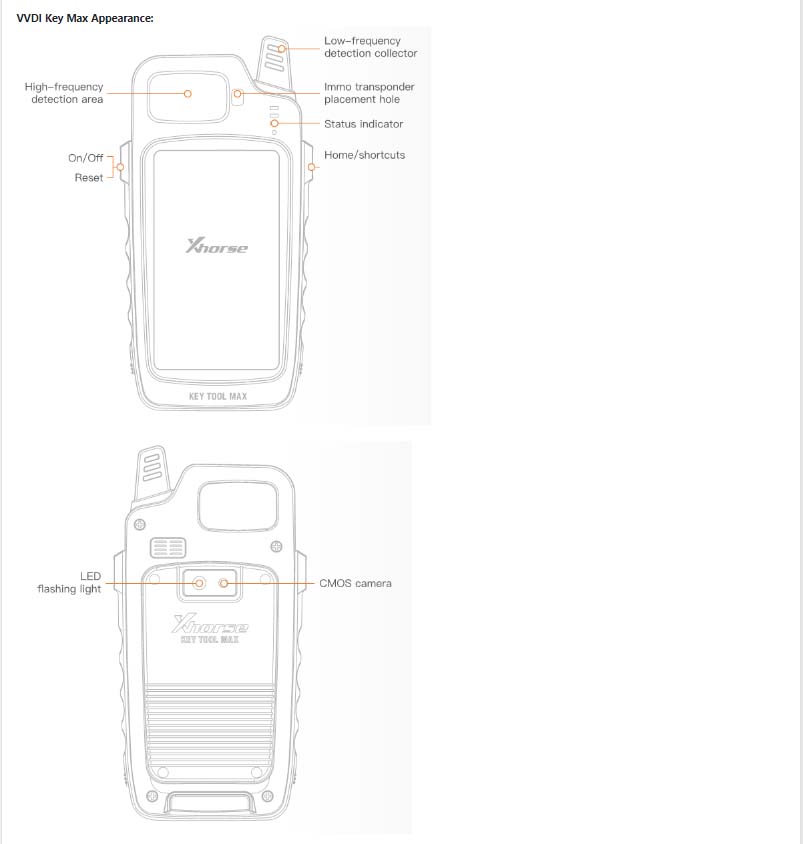 | | |
| --- | --- |
| Weight (Kgs.) | 1.0000 |
| Package | box |
| brands | Xhorse |